For Real Estate Consultants
The innovation you need to accelerate deal closing
Improve your leasing velocity and speed up tenants' decision-making by using 3D space planning technology. Present your offering in a way that previous generations of consultants could not even imagine.
Transform traditional 2D black & white floor plans into immersive 3D models
Best-in-class 3D walkthrough
Differentiator for your company
Accessible on any device, anywhere
Challenge the status quo of space planning
Traditional space planning services are time-consuming, tedious and require a lot of resources. The result is an outdated black & white 2D floor plan, making it difficult for tenants to visualize the office space.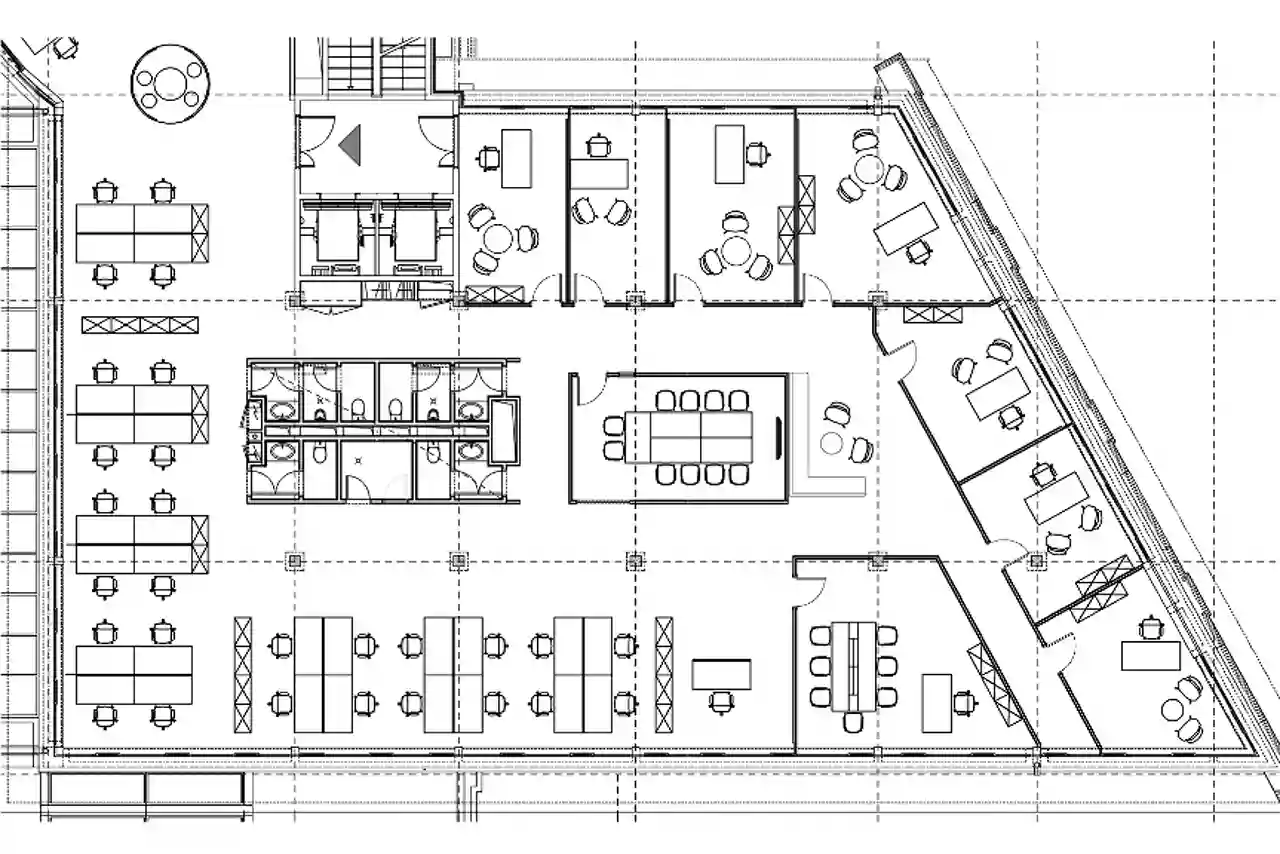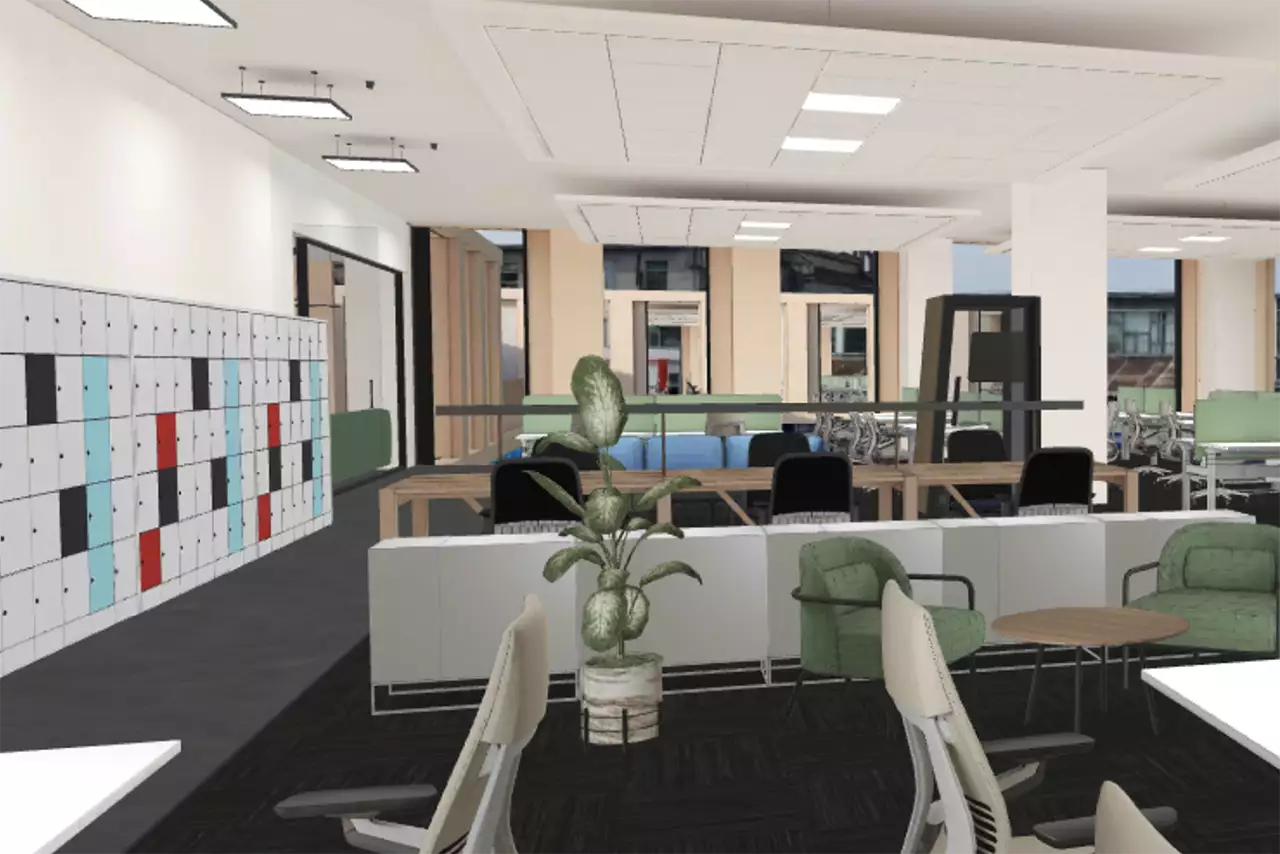 Custom 3D test fits for offices
Click and drag the floor to inspect and use the VR button to take a tour through the space
you forward
us the tenant's requirements
you approve
our 2D proposed plan
you present
3D space plan to tenant via a shareable link
The new Bright Spaces product offers a digital solution that will help visualize various design scenarios for the future office space of our clients, in 3D and online, thus revolutionizing an aging process, almost unchanged in the last 15 years.
Andrei Voica
Head of Workplace Advisory and Project Management, Avison Young Romania
The virtual tour helped our clients to make an informed decision fast and choose a space. We are pleased with Bright Spaces' prompt response to our space planning and virtual tours requirements.
Sandra Apachiței
Leasing Manager at One United Properties
Talk to a Bright consultant today.
Accelerate your leasing processes with
custom 3D space planning.
Cătălin Drăguțoiu
Head of Sales EU Region
catalin@brightspaces.tech
+40 751 220 886
Daria Mircea
Senior Workplace Architect
daria@brightspaces.tech
+40 722 512 900
Bright Spaces' Daria Mircea talks to Andrei Voica from Avison Young Romania about Custom Space Planning
F.A.Q.
Find the answears to your questions
What do I need to get started?
If the building already has a digital replica built by us, all you need
 to do is send your clients a short survey provided by us with questions about their space needs (e.g. number of desks, dimensions, collaboration areas etc.)
 If the building is not in our portfolio, we will need the floor plan and cross section to create the digital space.
Can I request more space plans at the same time?
Yes, if you make sure you have enough credits.
How many revisions can I request per space plan?
You have one revision included per test fit, and extra revisions will require credits, depending on the complexity.
What if I already have a 2D plan?
When you already have a 2D floor plan, it will speed up the process of delivering the 3D space plan.
Are the credits transferable to next month?
Depending on your pricing plan, you can transfer up to five credits to next month.
Interested in innovating?
Fill in the form and we will get in touch with you.
Bright Spaces is committed to protecting and respecting your privacy, and we'll only use your personal information to administer your account and to provide the products and services you requested from us. From time to time, we would like to contact you about our products and services, as well as other content that may be of interest to you. If you consent to us contacting you for this purpose, please tick below to say how you would like us to contact you: You can unsubscribe from these communications at any time. For more information on how to unsubscribe, our privacy practices, and how we are committed to protecting and respecting your privacy, please review our Privacy Policy. By clicking submit below, you consent to allow Bright Spaces to store and process the personal information submitted above to provide you the content requested.
Bright Spaces is committed to protecting and respecting your privacy, and we'll only use your personal information to administer your account and to provide the products and services you requested from us. From time to time, we would like to contact you about our products and services, as well as other content that may be of interest to you. If you consent to us contacting you for this purpose, please tick below to say how you would like us to contact you: You can unsubscribe from these communications at any time. For more information on how to unsubscribe, our privacy practices, and how we are committed to protecting and respecting your privacy, please review our Privacy Policy. By clicking submit below, you consent to allow Bright Spaces to store and process the personal information submitted above to provide you the content requested.
Bright Spaces is committed to protecting and respecting your privacy, and we'll only use your personal information to administer your account and to provide the products and services you requested from us. From time to time, we would like to contact you about our products and services, as well as other content that may be of interest to you. If you consent to us contacting you for this purpose, please tick below to say how you would like us to contact you: You can unsubscribe from these communications at any time. For more information on how to unsubscribe, our privacy practices, and how we are committed to protecting and respecting your privacy, please review our Privacy Policy. By clicking submit below, you consent to allow Bright Spaces to store and process the personal information submitted above to provide you the content requested.
Bright Spaces is committed to protecting and respecting your privacy, and we'll only use your personal information to administer your account and to provide the products and services you requested from us. From time to time, we would like to contact you about our products and services, as well as other content that may be of interest to you. If you consent to us contacting you for this purpose, please tick below to say how you would like us to contact you: You can unsubscribe from these communications at any time. For more information on how to unsubscribe, our privacy practices, and how we are committed to protecting and respecting your privacy, please review our Privacy Policy. By clicking submit below, you consent to allow Bright Spaces to store and process the personal information submitted above to provide you the content requested.
Bright Spaces is committed to protecting and respecting your privacy, and we'll only use your personal information to administer your account and to provide the products and services you requested from us. From time to time, we would like to contact you about our products and services, as well as other content that may be of interest to you. If you consent to us contacting you for this purpose, please tick below to say how you would like us to contact you: You can unsubscribe from these communications at any time. For more information on how to unsubscribe, our privacy practices, and how we are committed to protecting and respecting your privacy, please review our Privacy Policy. By clicking submit below, you consent to allow Bright Spaces to store and process the personal information submitted above to provide you the content requested.
Interested in one of our Pricing Plans? 
Fill in the form and we will get in touch with you.
Bright Spaces needs the contact information you provide to us to contact you about our products and services. You may unsubscribe from these communications at any time. For information on how to unsubscribe, as well as our privacy practices and commitment to protecting your privacy, please review our Privacy Policy.