Resources Library
See how we contribute to our customers' success! Get insights from our latest case studies, eBooks and more.
Bright Spaces & Skanka's commercial development business unit in Romania
Together with Skanska's commercial development business unit in Romania, we launched our first digital leasing platform in October 2020. For this implementation, Bright Spaces' team collaborated closely with Skanska's leasing and marketing departments to meet the company's strategic needs.
Bright Spaces & One United Properties 
In 2020, One United Properties decided to showcase and lease their entire office portfolio digitally, through Bright Spaces, being our first client to choose our solution for all their office buildings.
This changes the way that the potential tenants can see, interact, then rent a space, and substantially facilitates the leasing process.
Avison Young: First company in Romania to use Bright Spaces' Custom 3D Space Planning Solution
July 2022 marked the launch of our secondary product and the beginning of our partnership with Avison Young Romania, the first company to adopt the Custom 3D Space Planning solution.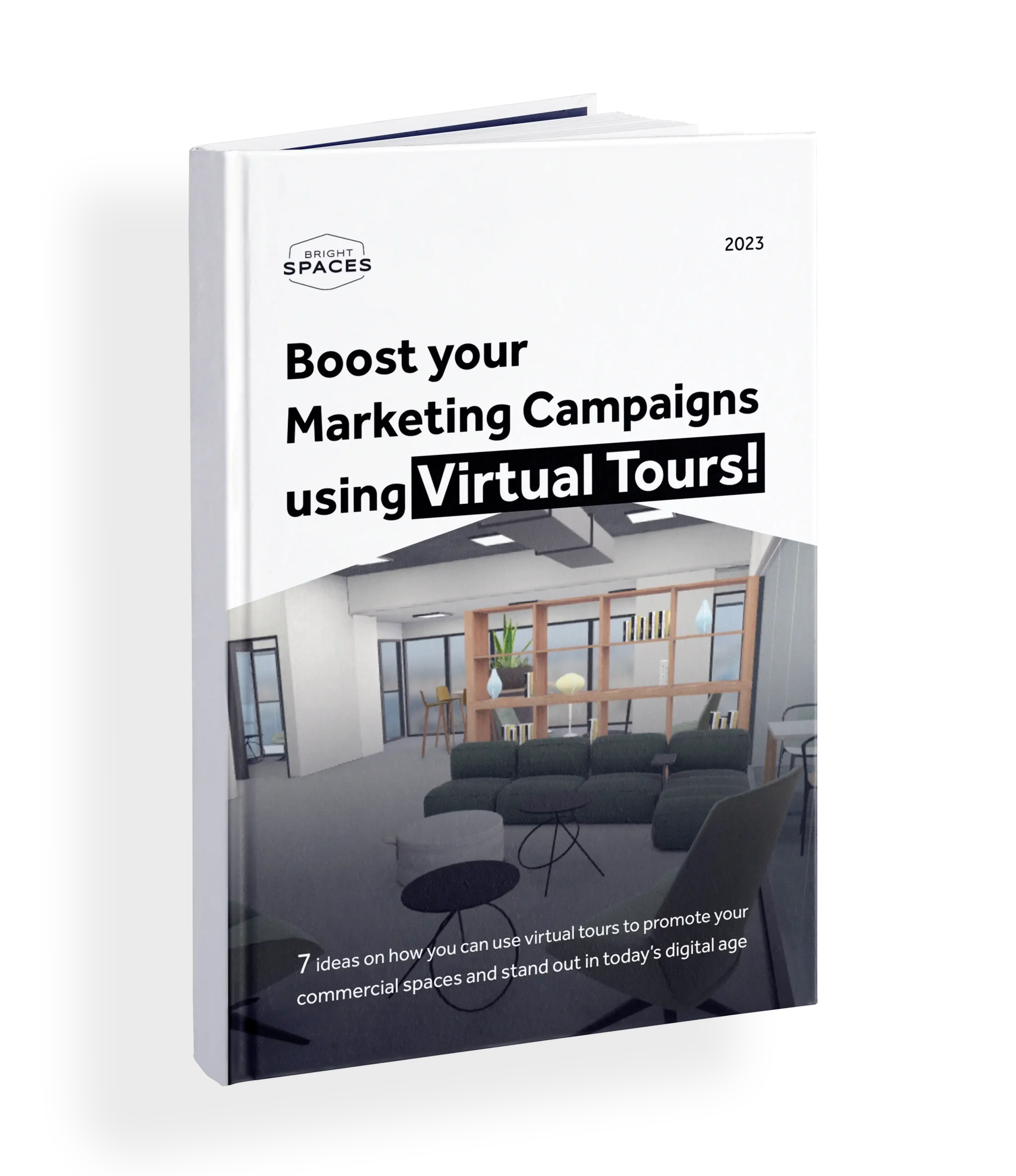 Boost your marketing campaigns using virtual tours
Tactics:
Discover specific tactics that you can implement starting now.
Know-how:
Dive into a piece of content written by marketers for marketers.
Inspiration:
Stop wasting time browsing for inspiration for your campaigns, we got you!
Variety: No matter what channels you communicate on, we have something for you.
How digital twins can accelerate the leasing and selling of spaces
Use digital replicas to accelerate leasing and selling 
Platforms that showcase a digital twin of your actual building can come with multiple other features, useful both for tenants/clients and landlords.
For example, seeing the real-time availability of spaces helps the client make a better-informed decision, while the landlord knows exactly, at any point, how many spaces they still have for lease/sell, how many free parking spaces there are or how many storage spaces.
7 ways Custom 3D Space Planning helps tenants make a faster leasing decision
Bright Spaces contributes to the presentation and leasing process of commercial assets through a new product,
Custom 3D Space Planning
, addressed to Landlords (Developers & Funds), Consultants (Agents/brokers), fit-out companies, and architects.
Join our Newsletter
Get
Bright Insights

from Real Estate, Technology & PropTech